60 second celebration tree!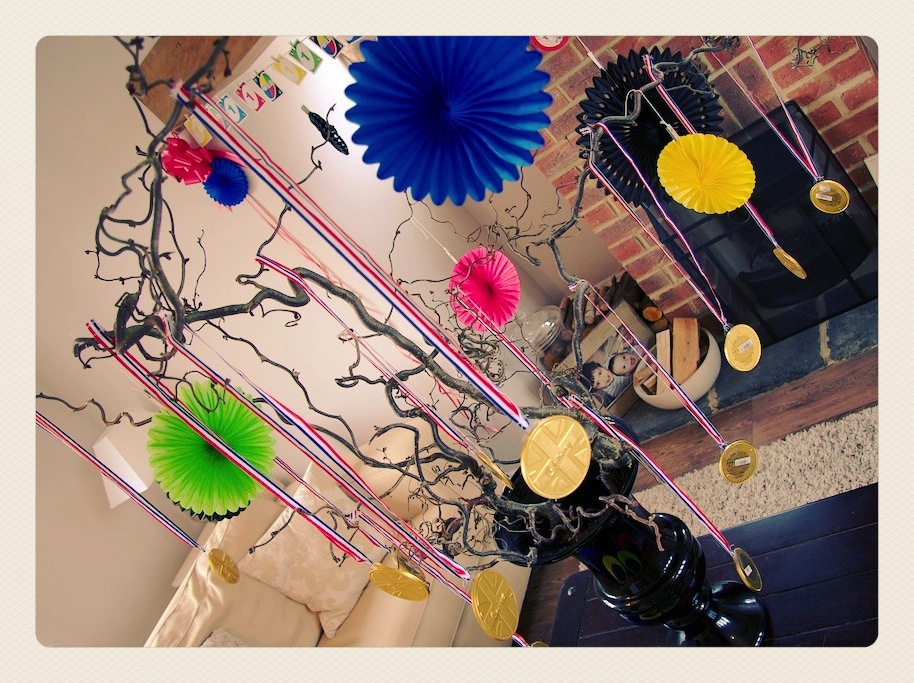 This is the easiest but most effective party centrepiece I have ever done! I made a wedding wish tree and place card tree for my sister's and best friend's wedding a couple of years ago but after a lot of hunting in the garage I realised I may have chucked out the twisted willow!
Off I went to the local garden centre and bought a huge piece almost 6 feet wide!
I cut off a small knobbly branch at the bottom and sat it in one of my big vases and ta da! I hung some chocolate medals off the branches and some paper fan decorations in the Olympic colours!
It really has the wow factor with minimal effort required!
Perfect for small boy's Olympic party tomorrow and I can reuse the willow for Christmas, Easter and other birthdays!