Mama's Monday Must Do - my dreamy office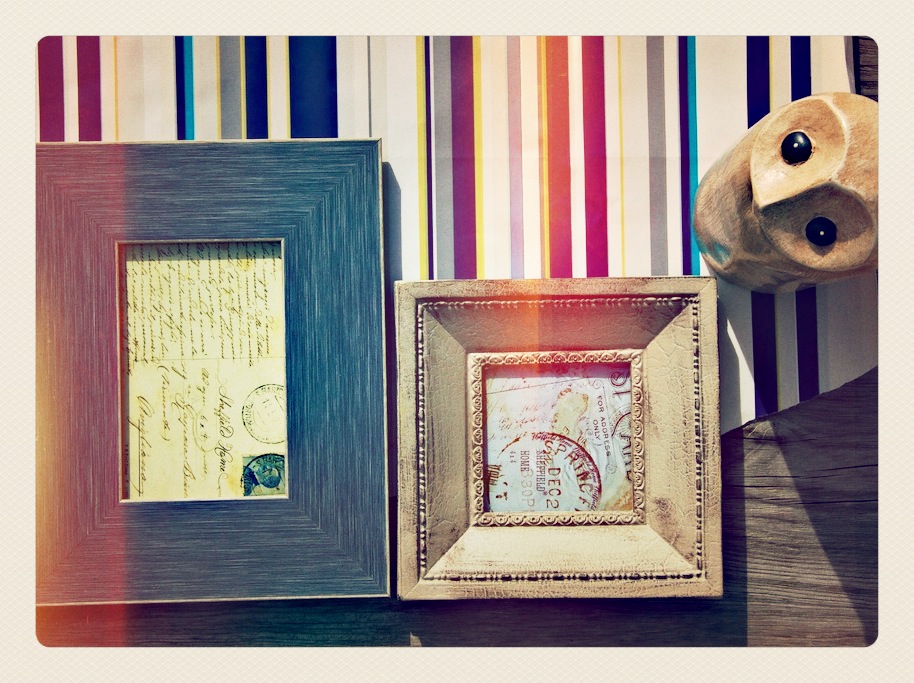 We have finally moved the big boy into his new bedroom (post to follow - last few bits to finish) which has freed up the box room for an office space for me! Hooray! This is how it looks at the moment. Stuff and a pirate ship light that needs to move rooms! The tall unit is off to a new home, to my sister's and my birthday sideboard will stand in it's place. I have decided to go bold and go with the Louis blue chalk paint!
It is all Dulux Natural Calico at the moment as I have seen a rather lovely wallpaper from Laura Ashley. I couldn't believe it when I fell in love with blue! My one chance to have a girly office, full of pink and I am totally drawn to the blue stripes!
I don't want it to be too matchy matchy but I like working around a colour scheme. I found this lampshade in TKMaxx for £9.99!
I have got to get it finished by this weekend as we have our first guest to stay on the chaise longue sofa bed! Big boy's sweetheart! (I get to play daughters for a whole weekend, as our best friends are away for 2 nights!)
Hopefully my desk will arrive on Wednesday! Check it out on my dreamy office Pinterest board!