Me and Mine - A Family Portrait Project May
May for us is all about making the most of the bank holidays and a big boy birthday.
We were bathed in sunshine over the two May bank holidays. Whilst we all complain about the miserable British weather, it does make you more appreciative of a sunny Spring day!
And what do you play in the garden? Dada pony rides of course!
Of course we all had to have a go! Isn't the best fun totally spontaneous?! Lucky I have a camera surgically attached to my hand!
We ended the day on the swinging bench, totally in love with our boys, totally in love with our home and this photo captured it all.
Join in with other photo loving families and show us you and yours, in our year long Family Portrait Project. These times are so precious so don't miss the chance to capture them!
This month I'd love you to head over to a very sweet family on Charlotte's blog, The Crumby Mummy.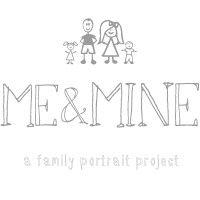 Have a peek at the Me and Mine Pinterest board too and follow everyone's lovely families on Twitter with #MeandMine.
Happy days!
You can check out last month's Me and Mine post here. There was a special delivery from the stork!