Stop for Sammy! The Lollipop Lad!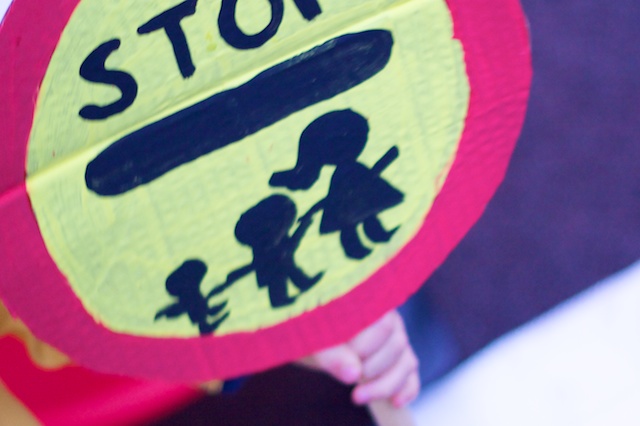 Our Local Authority are proposing to cut back on over 15 lollipop ladies at the school gates, across North Somerset by March 2014. It's a topic that is fresh in our minds as big boy is learning all about road safety at pre school. His pre school is nestled amongst trees in a picture perfect village setting where you can drive right up to the front door. However, the local school in the village is on the busy main road and has been fortunate to have a loyal lollipop lady who has worked outside the school gates for over 24 years!
He jumped at the change to make our own zebra crossing and lollipop and role played in the cul de sac, with our neighbour in giggles at how serious he was! He would make one strict lollipop man! We played until it got dark and I was so proud of how much he had absorbed from his pre school leaders.
I have signed an epetition urging the Government to take note of the need for safer crossings outside schools. You can support the petition here.