Me and Mine - A Family Portrait Project September
When I joined and started this project with a group of snap happy bloggers back in January, I had imagined that September would be full of Autumn loveliness. Orange crispy leaves and snuggly jumpers.
How wrong could I have been! But of course back then we had no idea that my in laws would have relocated from the home my husband grew up in to the sunny south coast. We spent the weekend with them and all the boys wanted to do was swim!
And with such a beautiful pool it would be rude not to!
We have already planned a new tradition of "Christmas Competition Races" and I shall be armed with a big blackboard on Boxing Day, when we celebrate Christmas with the Heath side, to record the scores!
Widths, lengths, underwater, handstands - you name it it's going to be on the board! It's going to be ace.
We spent a lot of the weekend pinching ourselves that we are so lucky to share their beautiful home and if last weekend is anything to go by, there is going to be an abundance of new magical memories made there. The boys nicknamed the hot tub the "witches cauldron" which is so appropriate as the next time we are back visiting is at Halloween!
Now you seen me and mine show us you and yours! Link up your family snap here. You can grab our button by copying and pasting this code.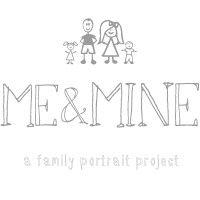 Make sure you head over to Chloe's blog Sorry about the Mess for a fabulous phone photo filled September trip to the big smoke.
It just shows that although, like Chloe, I usually use my DSLR for our family pics, that actually some good old fashioned film and your camera phone captures memories just as well! Fuzzy but fun! And that was September for us. It has passed in a blur making everything blurry with it!
I bought the underwater disposable camera on offer in Boots for £8 (£16 normal price on a buy one get one free deal) and you can bet your life the other one is stored ready for Christmas!
Linking up with #whatsthestory and #magicmoments